The business of Outback Carbon is now being managed by Mitsui E&P Australia Pty Ltd (MEPAU), with the original founders and staff of Outback Carbon joining MEPAU's Carbon Solutions team. Please click here to read the press release.
At Outback Carbon we are  inspired by the way the first Australians farmed and managed agricultural and rangeland processes, thriving in harmony with the environment for thousands of years. We are passionate about restoring the carbon stocks across the Australian landscape, and in doing so making these landscapes more biodiverse and sustainable.
We have a strong belief in the capacity of regenerative agriculture, rangeland stewardship and a clear vision for revitalising degraded landscapes and improving the quality of life for rural people living beyond the boundaries of coastal cities.
Recent changes in climate created by industrialisation and burning fossilised carbon has released, and continues to release, vast quantities of greenhouse gases into the atmosphere. This has become a great threat to all species, including humans, and we can and must bring it under control.
In the meantime, we must remove and reduce current levels of carbon now circulating in the atmosphere. We strongly believe we have the power to tackle this urgent situation and change it into positive activity.
Through the process of bio-sequestration, we take excess carbon out of the atmosphere and use it as a catalyst to rehabilitate degraded ecosystems and landscapes. This involves permanently storing carbon, an essential element, in above and below ground biomass and soil.
Returning carbon capital to rural Australian landscapes will transform rural communities and the environment, enhancing quality of life for many as well as recovering and sustaining the landscapes they live in.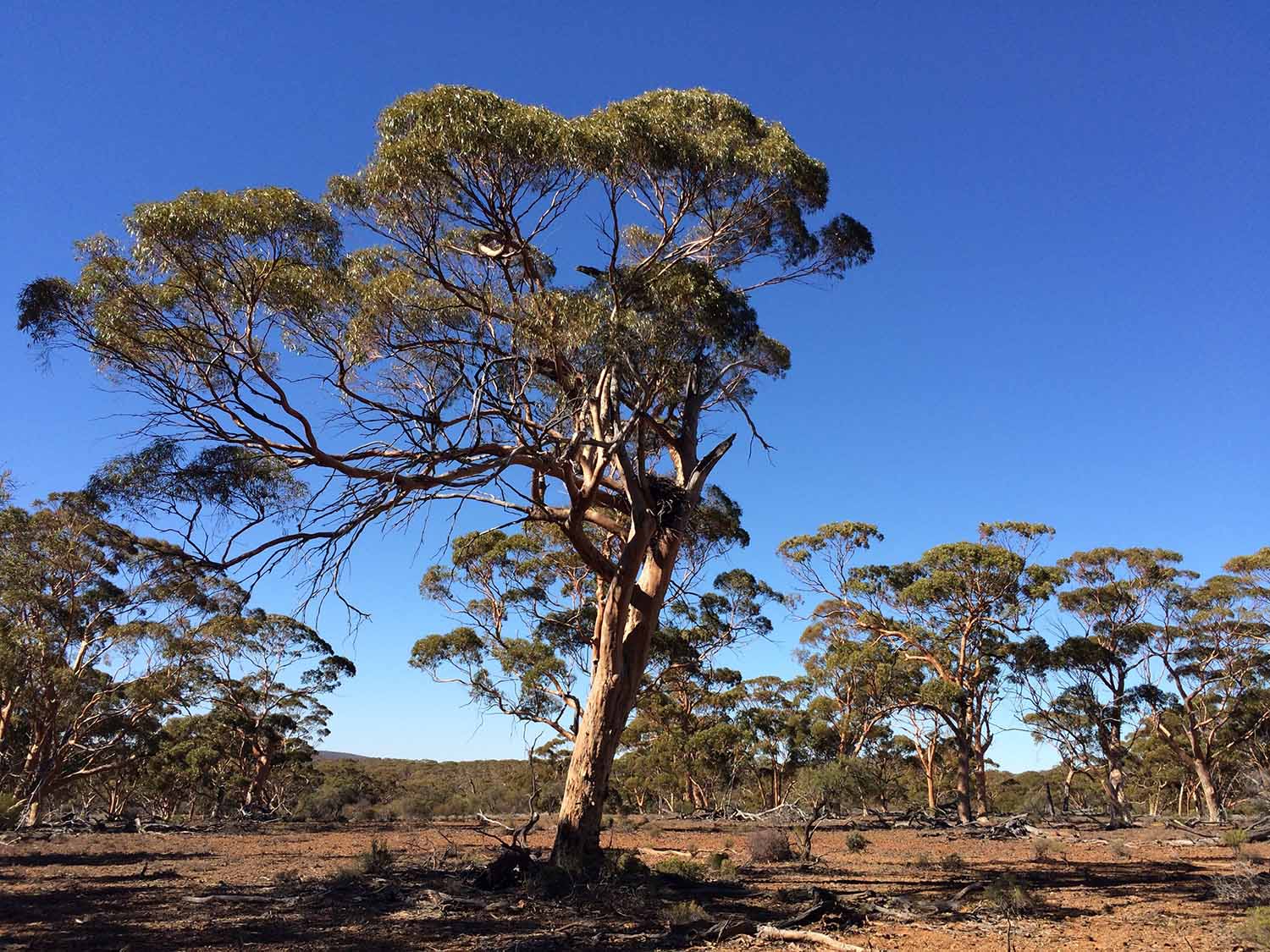 As co-founders of a re-energised Outback Carbon, Harley Lacy and Kent Broad share a passion for tackling environmental challenges – climate change now being the greatest.
Their ancestors came into the Western Australian colony in the 1860's, experiencing first-hand the struggle and difficulties of sustaining life based on European agricultural farming systems in environments they did not understand.
Subsequent generations of their families experienced the consequences of a degraded rural landscape and life in steadily declining rural populations – Kent and Harley lived in these areas during their formative years.
The Outback Carbon story began in 2006, when Harley saw carbon as a complementary offering to his primary business, Outback Ecology, an environmental and land restoration company. Outback Carbon worked with scientists and industry conducting rangeland carbon opportunity evaluations across the WA rangelands, and ultimately drafted the initial draft Rangeland Restoration Carbon methodology for submission by the ACRE group to the Federal Governments Carbon Farming Initiative in 2012-13.
In 2006 Kent co-founded another carbon company and was jointly responsible for successfully establishing almost 13,000 hectares of biodiverse carbon plantings in WA's Mid-West region over ten years.
These plantings will store more than two million tonnes of CO2-e within 20 million trees and soil – providing increased faunal and invertebrate habitat, improving biodiversity, reducing wind and water erosion, changing the hydrological cycle and assisting in ameliorating salt degradation.
Kent was involved in establishing the first Gold Standard project in Australia certified by the prestigious Gold Standard Foundation, one of the preferred carbon standards under the voluntary market in the world. He contributed to winning a $20 million, 30-year tender from an eastern states utility to voluntarily offset one of their projects here in rural WA and helped innovate, develop and manage numerous voluntary offsetting initiatives with clients, one of whom is one of Australia's largest emitters.
How it works
For Land Owners
How it works
For Corporations
Contact Us
Get in touch today for an obligation free discussion about a carbon farming project on your property or for your corporation.